I am just back from the New England chapter of RWA's Let Your Imagination Take Flight conference, and I feel like this: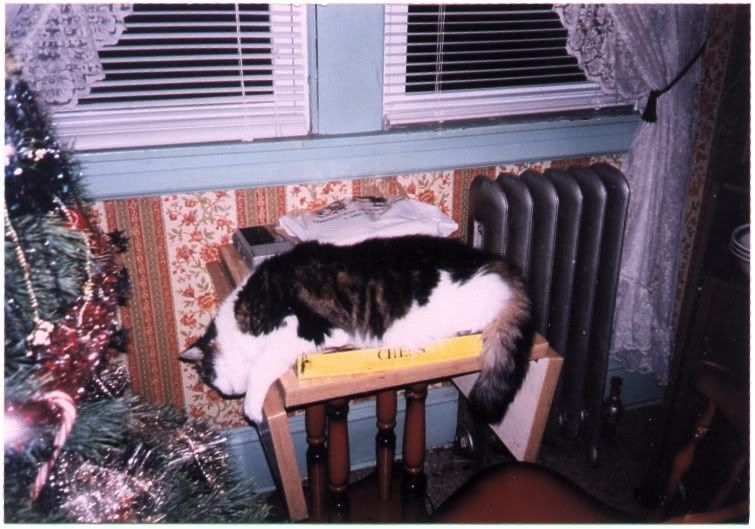 One would think that after getting back from two days spent exclusively in the company of other writers, editors, publishers and supporters of the romance genre, lugging home suitcases filled with books, chocolate, bookmarks, pens, sticky notes, magnets and other inventive promotional materials, head swimming with stuff gleaned from conferences, pitch sessions, networking and new story ideas, there would be no lack of things to say, but, well, refer to picture above.

I'm not complaining, not by any means. On the contrary, I had a weekend away from everyday responsibilites, where my number one identity was Romance Writer. I had a chance to get to know several of my chapter sisters better, make new friends and even got a request for a partial from the editor I pitched to. Erm, to whom I pitched. Maybe I shouldn't have skipped the grammar workshop.

There's something exciting in the air at a conference, and maybe that's why coming back to the real world after one can be as exhausting as it is. Of course I was ready to do the Snoopy dance in my chair after hearing the editor/agent panel agree that the big historical is poised for a comeback, but once the luggage is unpacked, all I want to do in my office chair is snooze.

Maybe we need to do studies and see if there really is such a thing as Postconference Syndrome. I hereby volunteer for said study, because I believe there is. Signs include refusing to sit down to dinner with the family unless someone leaves a free book on my plate, trying to open the bedroom door by inserting a card in the doorknob, and being unable to find the rooms in my own apartment without a floorplan and detailed list of who will be in which room at what time. If at any point I attempt to scoop all the clutter from the coffee table into my purse, while referring to said coffee table as the freebie table, well, then it's definetly time to seek help.

But what sort of help? There are partials to be proofed and printed and sent off to their (hopefully) future editors and agents. Current WIPs to finish, and those strange people who seem to be in all the family photos and keep expecting me to carry on a conversation with them while I make growly noises every time they make a move toward the Godivas I won in a giveaway.

In the end, I think it's the same help that we had before going to a conference in the first place. Bottom in chair, fingers on keyboard. Timeless advice. Hey, maybe I should teach a workshop on that.

What are your conference experiences?