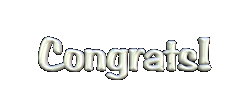 We have a winner for Georgia Evans' BLOODY GOOD guest blog. A free copy goes to:

JACQUELINE L!

Edited to add: I forgot that Georgia wanted to give away two copies! The second winner is:

ALISON!

Contact Georgia to give her your address. The book must be claimed by next Sunday or another winner will be drawn. Please stop back later to let us know what you thought! Congratulations!