I completely forgot to draw the winner of
Laura Navarre's guest post from June 27
. So very much my bad! The winner of Laura's dark Tudor erotic romance
THE DEVIL'S MISTRESS
is: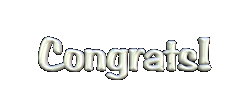 MITZI H!
Contact Carrie
to provide your address. Congratulations!
***
Join us tomorrow when Harlequin Historicals author Michelle
Willingham
will be here to chat about "
INNOCENT IN THE HAREM
," set in the 16th century Ottoman Empire, as well as her other exciting projects. Hope you join us then.
***
Stay with us through the coming weeks when we'll be featuring the best unusual historical authors! Moira
Rogers
, Carla
Capshaw
, Hope
Tarr
, and Frances
Hunter
will be our guests. Join us!
***
Remember, you don't have to be an Unusual Historicals contributor to submit good news to the weekend announcements. If it has to do with unusual historicals, we'd love to shout it out to the world! Send announcements to
Carrie
. See you next week...