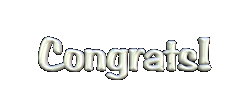 Sorry about the delay. Technical difficulties!

We have a winner for Isabel Roman's MURDER & MAGICK giveaway:

Teresa!

Contact Isabel to give her your address. The book must be claimed by next Sunday or another winner will be drawn. Please stop back later to let us know what you thought of her book! Congratulations!